Bitcoin Pro - How to BUY Guide
This guide is will show you how to purchase Bitcoin Pro - Step By Step, Even if you are a complete beginner!
If you have any questions click Here: contact@bitcoinpro.money and ask. We answer Fast!
Our Offer For Now:
If you invested 1000$ in Bitcoin 9 years ago and waited, today you had about 70 Million dollars. That is a fact.
Now you have the chance to invest in a better Bitcoin in it's early stages, just like Bitcoin was a huge opportunity for investors 9 years ago.

There are total of 2.1 Million coins of Bitcoin Pro in total comparing to 21 Million Bitcoin coins, So even 1 coin can be worth a lot in the future - We recommend it as an investment for at least 2 years because this is the estimated time for a serious break out (not a financial advice). We know that not everyone knows how to buy from the exchanges so we made a simple tutorial to buy Bitcoin Pro direct to your own, secured, private wallet.
To Start, Follow these 5 simple and easy steps and within 7 minutes you will be the owner of Bitcoin Pro, even if you have no experience:
1. Download Trust Wallet - This will be your wallet to buy and store your Bitcoin Pro:
For Apple Iphone Users - Click Here To Download
For Android Users - Click Here To Download
For PC and Mac Users - Click Here For a Detailed Tutorial

2. Once downloaded and installed, open Trust Wallet and click "Create a new wallet."
In the next step, you will receive your 12-word recovery phrase, which acts as a backup for your funds.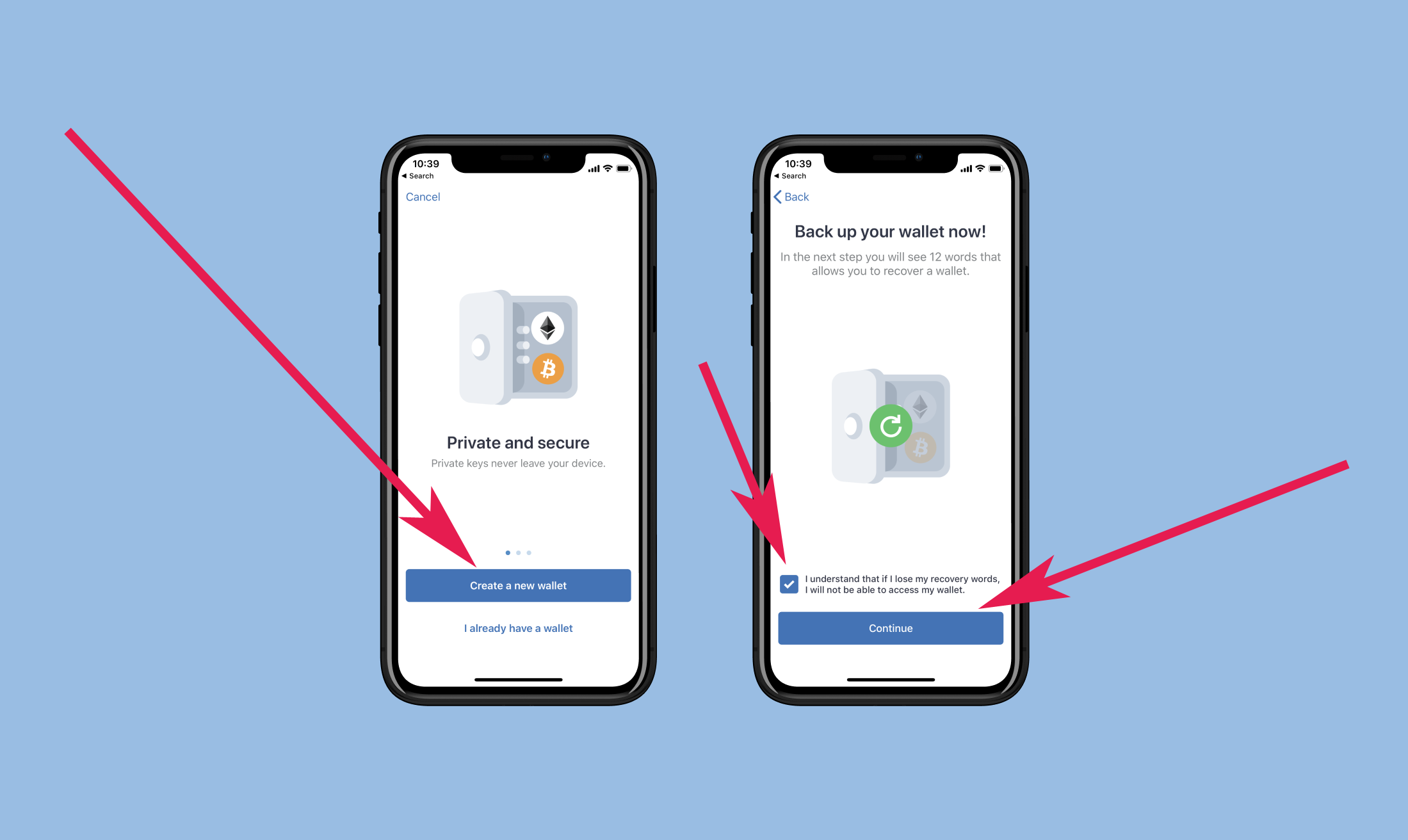 3. Before you finish creating the wallet, verify that you wrote the 12-word phrase in the correct order.
IMPORTANT: It is recommended to make your backup now and keep it in a safe place!
If you will lose or change your mobile phone, All you need to do is download TrustWallet again and choose "I already have a wallet" - then enter your 12 words and you will see your balances again.
Now you are ready to Buy Ethererum and convert it to Bitcoin Pro!
4. Buy Ethererum with Credit Card / Debit Card using TrustWallet:
* You can purchase as minimum as $100 and up to $2000 (USD) worth of Ethereum with Credit Card on Trust Wallet.
(If you want to buy above 2000$ and up to 20,000$ worth of ETH continue here)

Open TrustWallet, Click On Ethererum (ETH) - You will see a "BUY" option in the upper left or right corner
Click on it, Enter the amount you want to buy, Use your credit card, Click Continue and complete the payment, simple.
You should see your ETH balance on the main TrustWallet screen shortly after you completed the payment.
*If you don't see the BUY button Click here
5. After you have your Ethereum balance ready, To convert it to Bitcoin Pro you need to send it to this address: 0xdDDe731A95406b42606F0fE4a008880F7f3EC20B

* 100$ worth of ETH is the Minimum required for converting to BTCP, for smaller amounts please use the exchanges.
Here's how to it send using TrustWallet:

Open TrustWallet App, Click on Ethereum, Click on Send. Copy this address: 0xdDDe731A95406b42606F0fE4a008880F7f3EC20B
and in the first line (Recipient Address) click on "paste".

In the amount "ETH" you fill in the amount or click Max and then hit "Next" on the upper left. Then confirm. That's it!
You'll receive Bitcoin Pro back to your wallet within 5 min-10 hours max depending on the network load. You will see it as Bitcoin Pro - BTCP at the main screen of your TrustWallet.


If you have any questions please feel free to ask Here. We answer 24/7